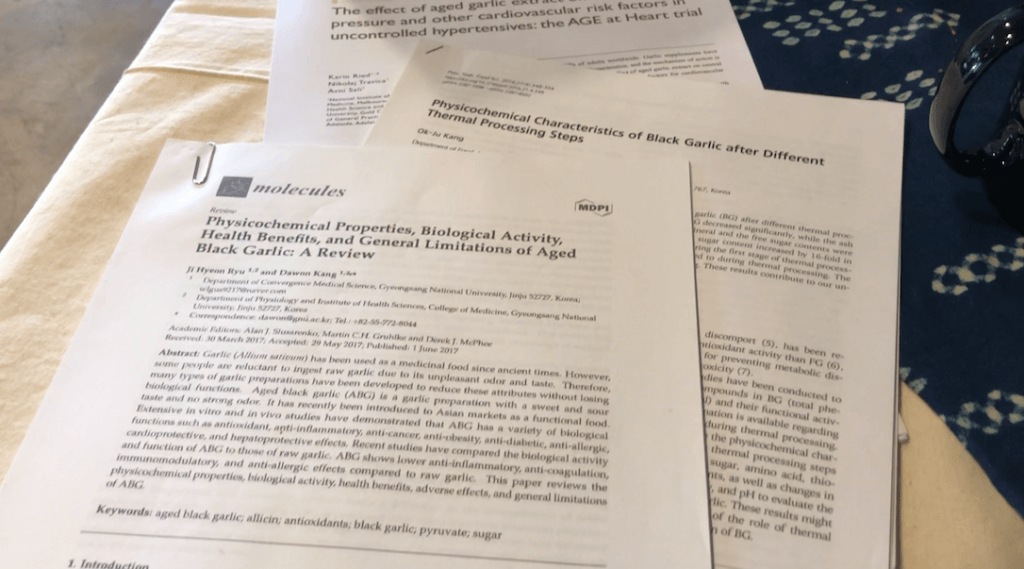 It took 3 months when I feel the benefit of black garlic.
I had less chance to get sick after eating one piece a day.
In 6 months I feel sick a little only 2 times.
Compared with when I get sick every month, it's huge improvement.
Even when I feel sick, just eat a little more of black garlics and sleep, then recovered.
Is it just feeling like placebo?
I researched some thesis and actually garlic has amazing power to keep your health.
What is black garlic?
Black garlic is fermented garlic.
It's processed by fermenting fresh garlic with 60-70 degree celsius for 10-20 days.
The colour of garlic turned to black by heat, called Maillard reaction.
The taste of black garlic is totally different from fresh garlic.
Sweet and a little sour and not stingy smell.
The sweetness came from garlic.
No sweeter, no chemical, no preservatives added.
Black garlic is made of natural material.
Benefits of black garlic
In Japan and South Korea there are a lot of research about black garlic.
Here is the lists of the benefits of black garlic.
You can check the details from the URL below.
–Reduce weight
–Lower high blood pressure
–Reduce cholesterol
–Prevent Cancer
–Heal hungover
–Cure allergy
–Prevent sickness
–Moderate diabetes
FAQ (Frequently Asked Questions)
–How to eat black garlic?
––Best amount of black garlic to eat?
––Timing to eat black garlic?
–How to preserve black garlic?
–Difference of black garlic and fresh garlic?
–Cooking with black garlic?
–How to make black garlic?
1-3 months is recommended to feel the benefit
Black garlic is healthy food, not medicine.
It takes time you feel the benefit.
Eat one piece a day is sufficient.
I personally recommend you keep eating everyday.
After a few months you'll see healthier and happier life.
Find shop nearby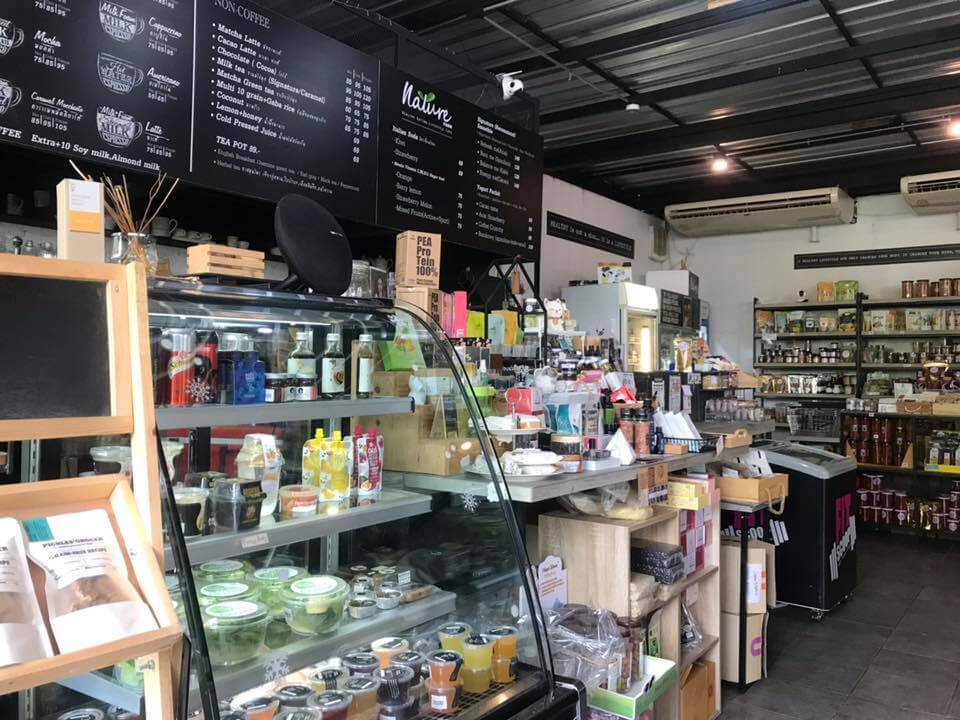 You can get Daily Garlic products at several places in Thailand.
Bangkok / Chiangmai / Phuket / Si Racha / Chonburi
Official online store

https://daily-garlic.com/shop/
You can order Daily Garlic products anywhere anytime.

Try black garlic only 50THB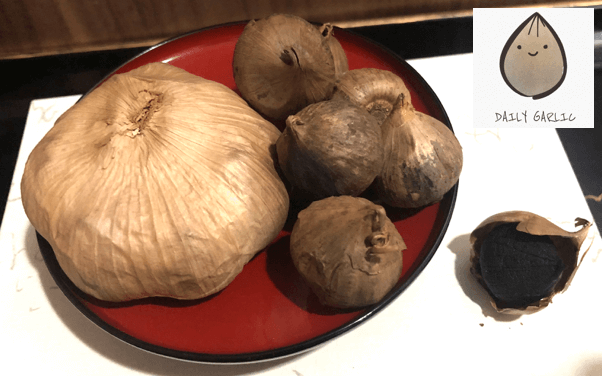 If you want to try black garlic in reasonable price, here's a special offer.
You can order "Daily Garlic 7 Days Trial Set".
It contains 2 types of our best seller black garlics.
Costs only for 50THB shipping fee!
Click "ADD FRIEND" and check how to order on LINE.