Generally speaking the shelf life of black garlic is long.
It's fermented food and hard to be spoiled.
We recommend to keep the black garlic with dry and cook place to enjoy longer.
How to store black garlic
In the most of the case you can just store black garlic in room temperature.
It lasts at least around 2-3 months after manufactured day.
But if you are cautious, keep in the fridge and freezer is more credible.
Keep the surface of black garlic dried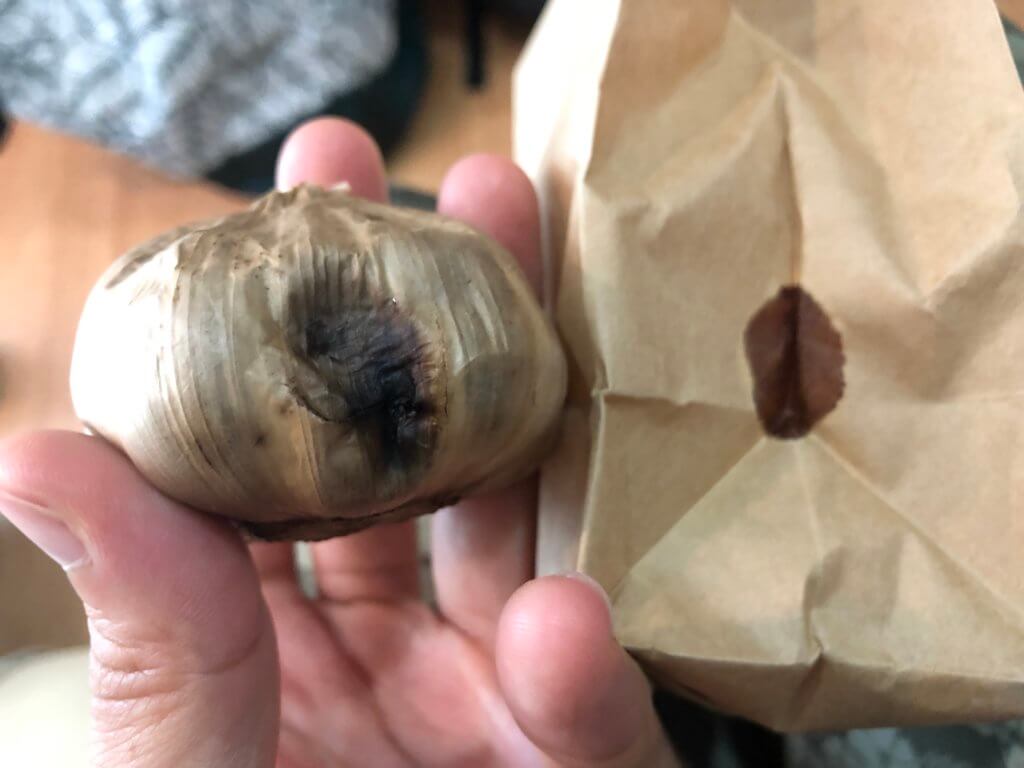 You can keep black garlic in most of the conditions.
But in some case there is the risk that black garlic gets spoiled.
Home made black garlics may contain more water than usual.
These black garlics have drip from the bottom of them.
If you find such drip, turn black garlics and keep them dried.
The drip itself is totally fine.
The black garlic on the picture above is no problem to eat.
But if the surface of black garlic is kept wet, there is risk to have mold.
Container for black garlic
Ideal container of black garlic is something to have space of fresh air.
For example paper bag and baskets.
If you keep in jar, put kitchen towel in the bottom.
The longest shelf life is 6-12 months after made
Black garlic lasts quite long time as long as preserved properly.
For eating within 2-3 months any condition is fine.
Experiment of 6 months shelf life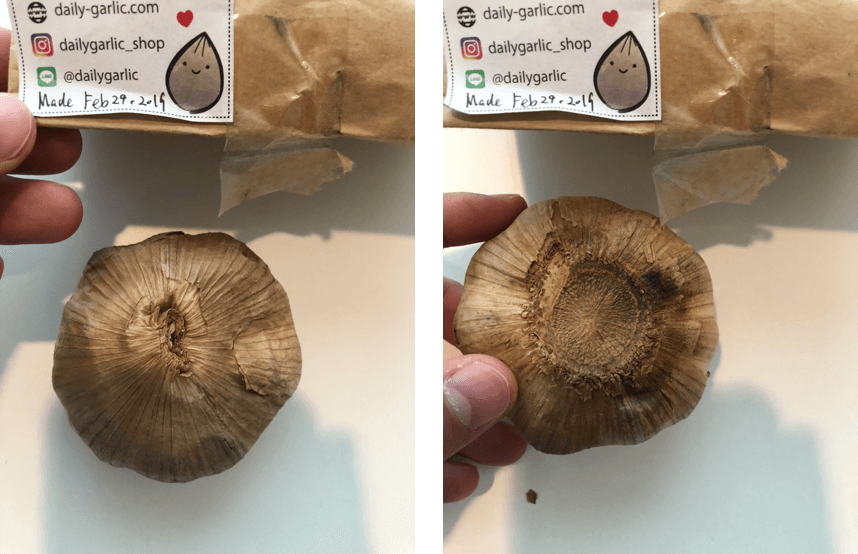 This black garlic is fermented 6 months ago and stored in the paper bag.
The outside looks as clean as freshly made ones.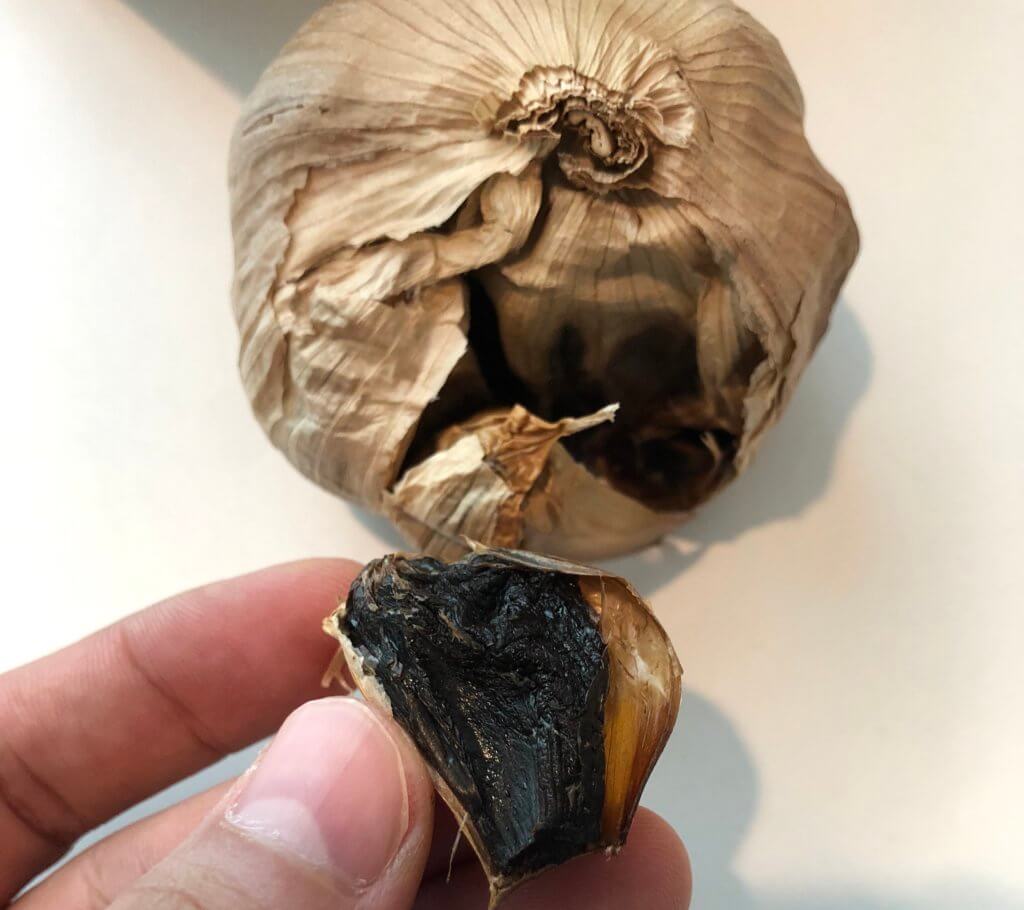 The weight got lighter because some water inside of black garlic is gone.
Some garlic skins stick to eating part of black garlic and a little hard to peal.
The texture is still soft and chewy with yummy taste.
Since black garlic contains fruits sugar it's still soft as any other dried fruits.
How to eat black garlic?
If you want to know the basic way to use black garlic, please read this article.

There are two ways to eat black garlic. One is just peal and eat. The ...
Learn more about black garlic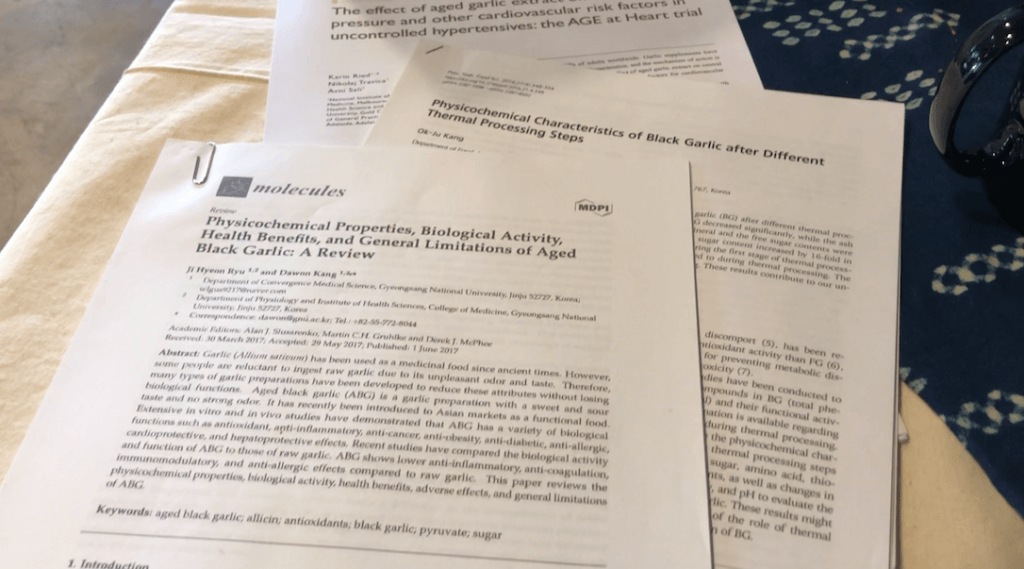 You can learn the basic knowledge and benefits about black garlic.
Find shop nearby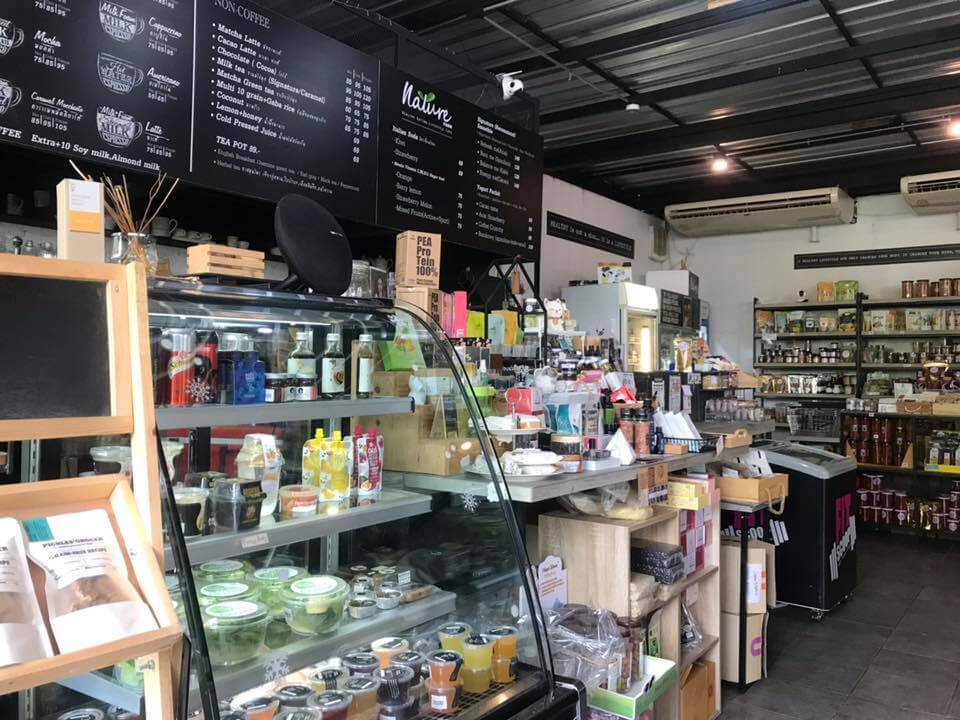 You can get Daily Garlic products at several places in Thailand.
Bangkok / Chiangmai / Phuket / Si Racha / Chonburi
Official online store

https://daily-garlic.com/shop/
You can order Daily Garlic products anywhere anytime.

Try black garlic only 50THB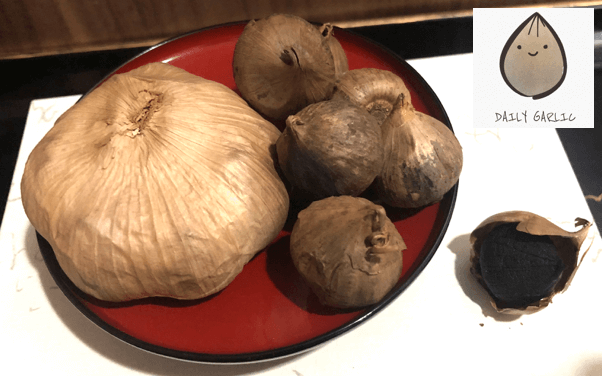 If you want to try black garlic in reasonable price, here's a special offer.
You can order "Daily Garlic 7 Days Trial Set".
It contains 2 types of our best seller black garlics.
Costs only for 50THB shipping fee!
Click "ADD FRIEND" and check how to order on LINE.