Description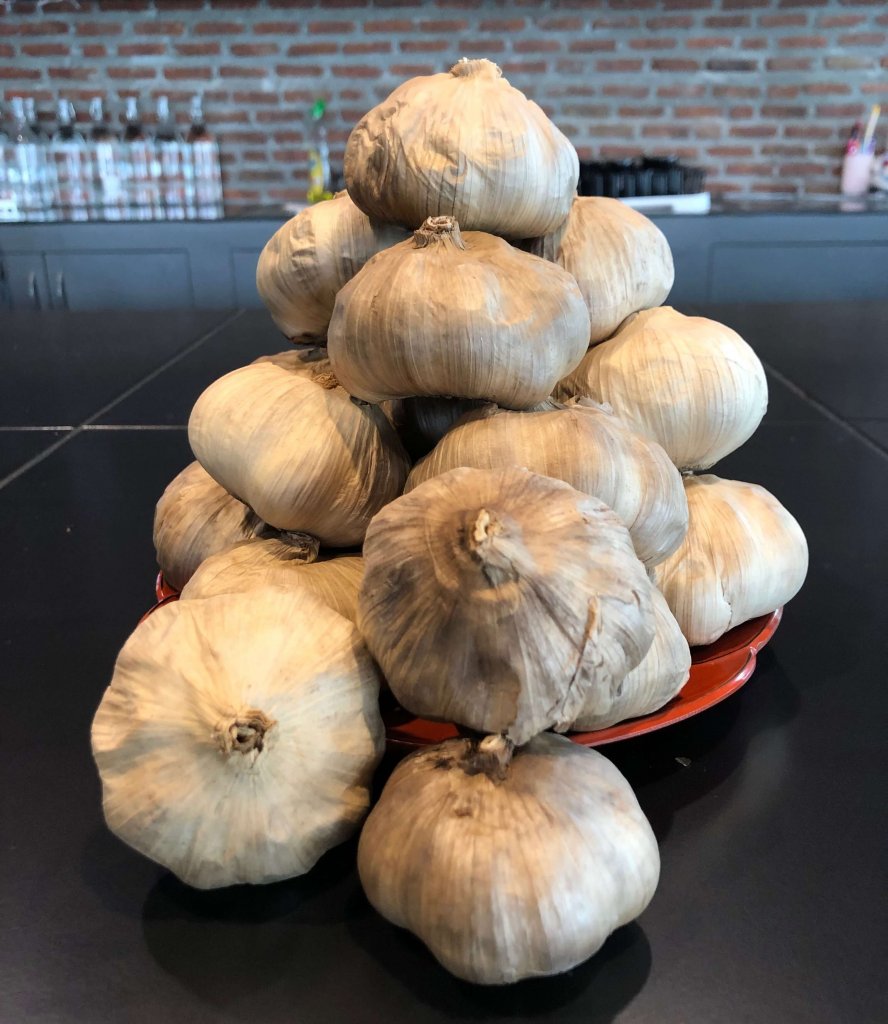 For Bulb's Regular King Package (1kg) you can get Bulb's Regular in reasonable price.
Difference of 1 month pack and King Pack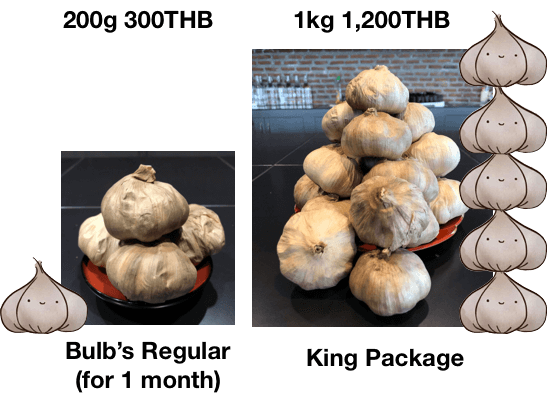 If you buy 1kg pack, you save 300THB than you buy 1 month pack 5 times separately.
Price
The price is 1,200THB (+50THB for shipping fee).
In total 1,250THB.
Review from customer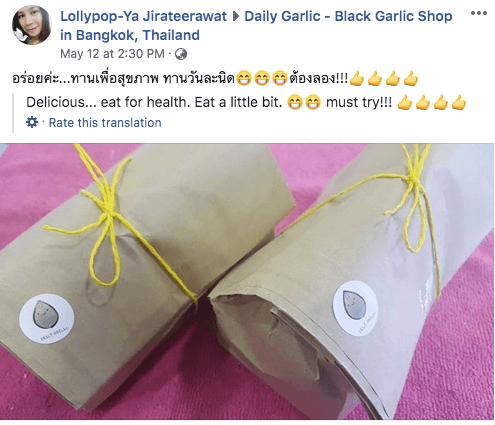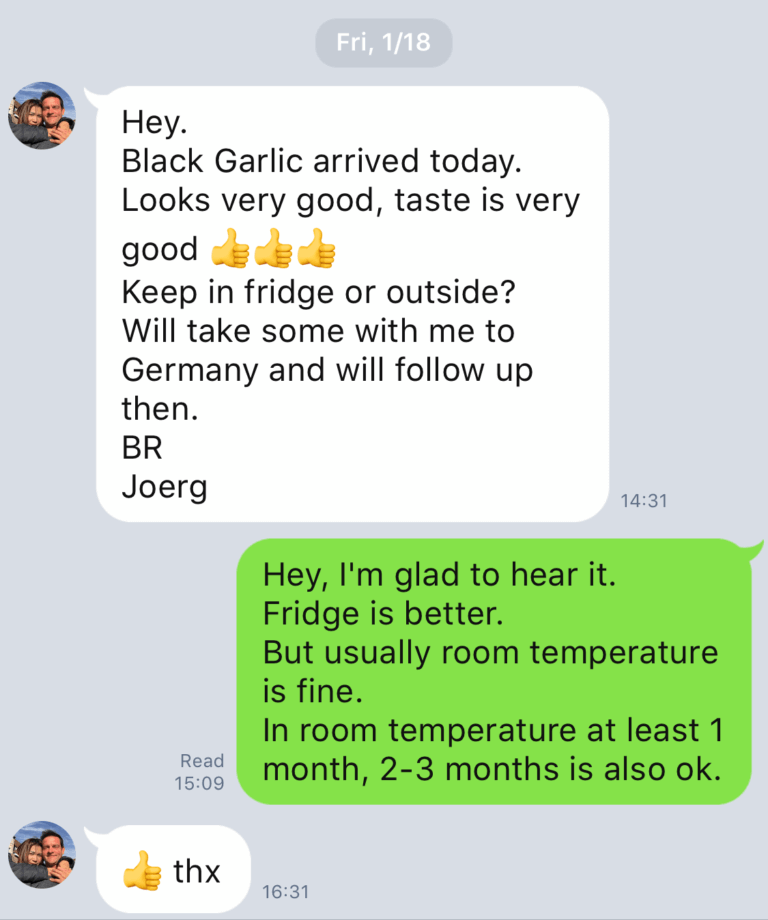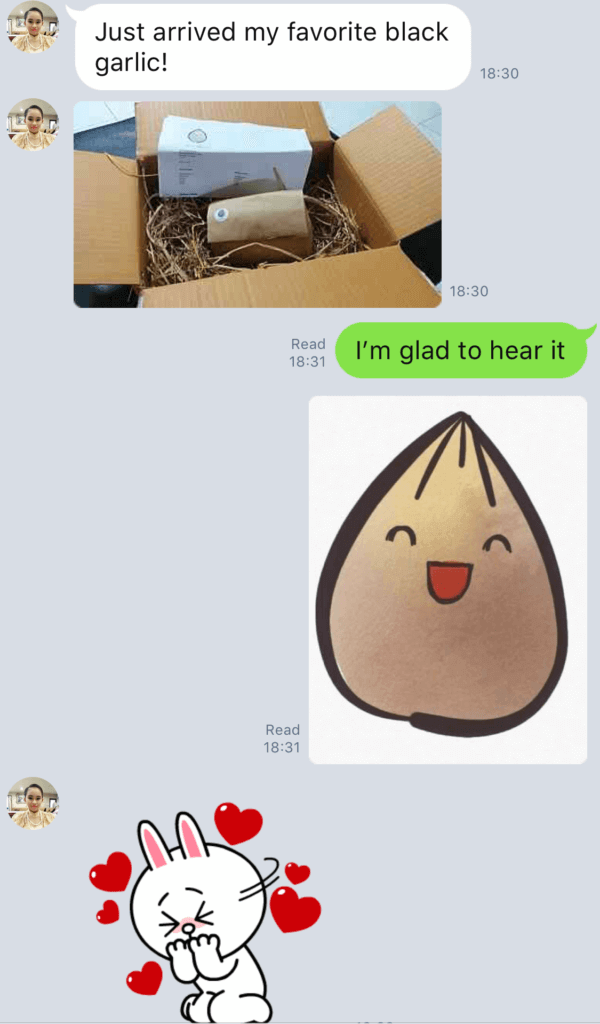 Note
**Black garlic is not medicine**
Black garlic should be treated as health food.
Although it provides several nutritional benefits according to researches.
Please consult your doctor or health specialist on symptoms.